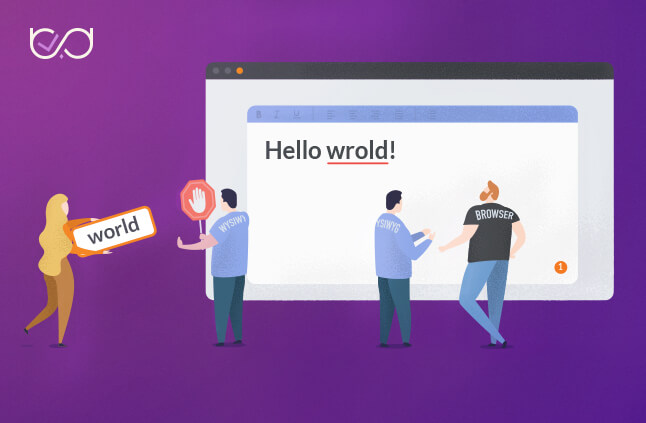 Hey there! We're happy to announce a new interesting read on our Medium blog – "Befriending WYSIWYG Editors: Text Highlighting with Virtual Underlines".
As a provider of a spell- and grammar-check solution for rich text editors, we've always been concerned about the incompatibility issues between third-party developers and WYSIWYG editors relating to text insertion and replacement.
Thus, we decided to express our opinion on this hot topic and share our experience in overcoming these incompatibilities.
Read a true story about the evolution of our product, WebSpellChecker: from using a standard approach to text highlighting to an advanced method based on an extra layer and virtual underlines.
Intrigued? Go to this link, make yourself something hot and enjoy reading!
Yeah, and don't forget to give us a clap 😉