One more astonishing announcement from our team. Now WebSpellChecker is available for Slack teams.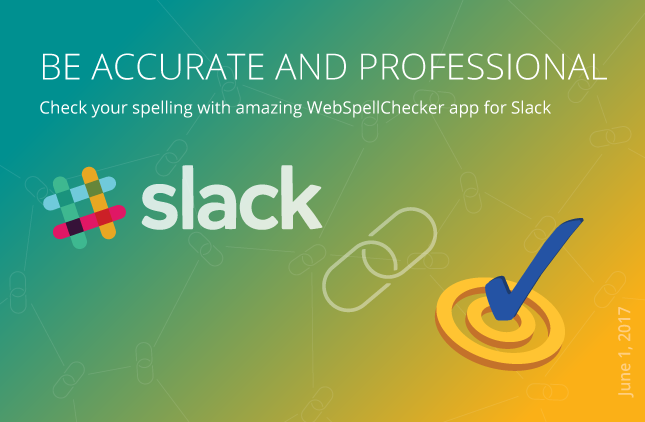 The WebSpellChecker application for Slack is a multi-language spell checking tool which will make your team's communication even more effective. Your team will be more accurate and professional when chatting with colleges or customers.
Get started with WebSpellChecker for Slack for free and explore all its benefits:
Easy to get started. Just a few simple steps and you are all set
No manual proofreading. Everything you type is accurate and mistakes-free
7 free languages for check spelling: English, Polish, French, German, Italian, Spanish, Ukrainian, Russian
Bilingual spell checking for mixed messages
Moreover, you can already find and install the WebSpellChecker application from Slack App Directory.
Reach us at info@webspellchecker.net to find out more about the WebSpellChecker application for Slack. Our team is here to help!