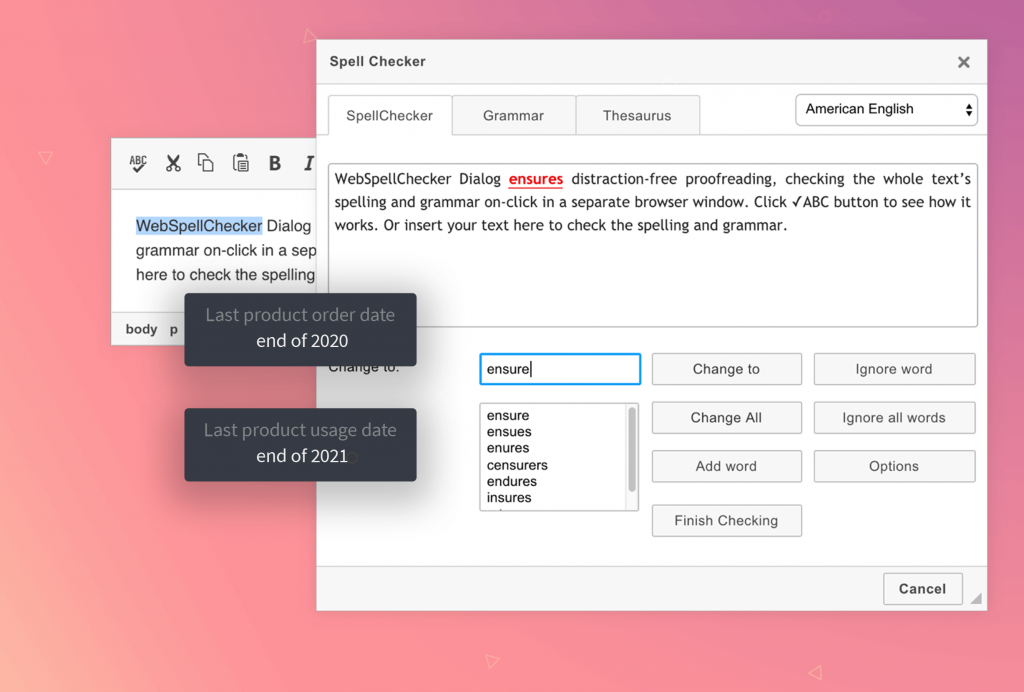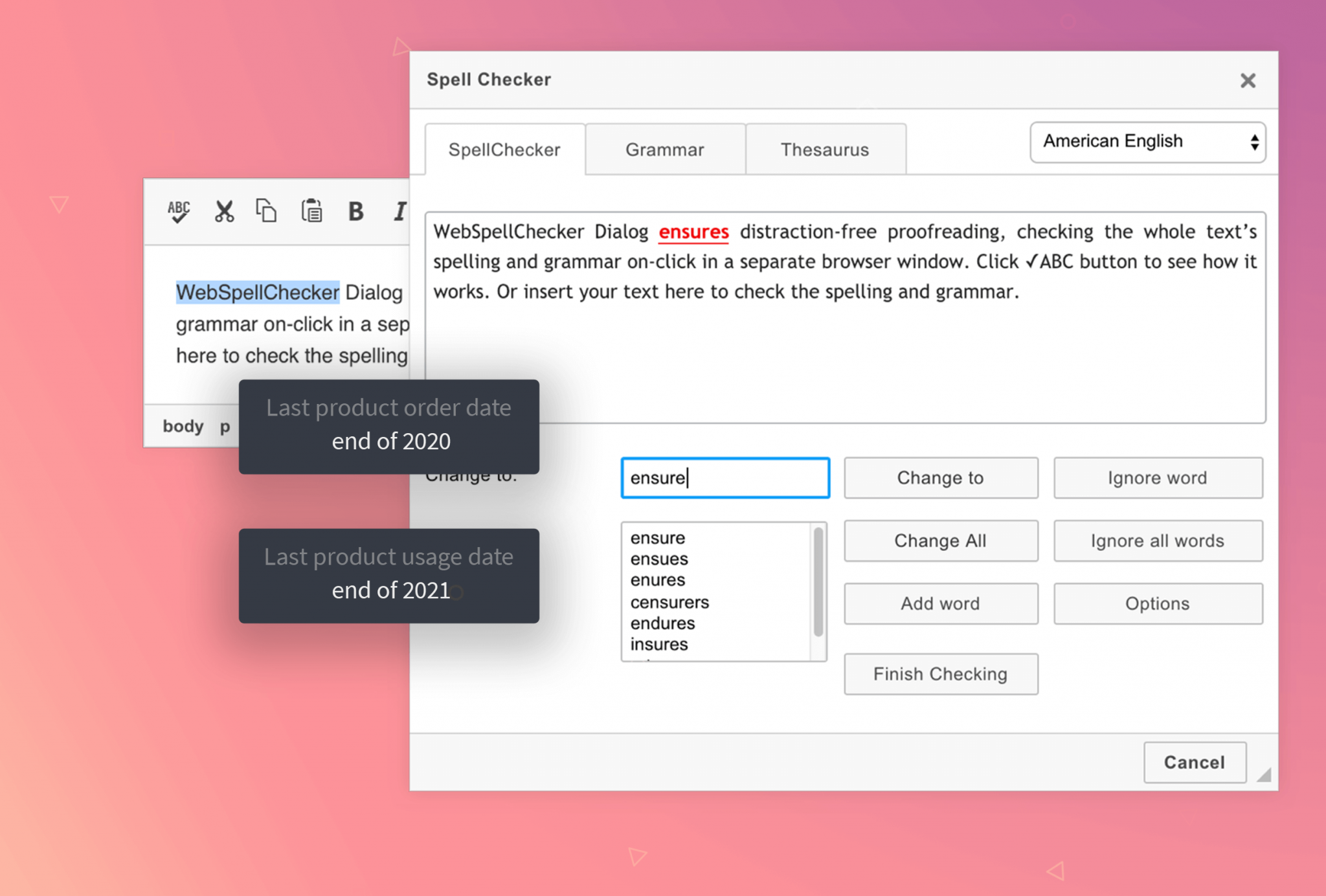 Dear Clients!
WebSpellChecker is committed to providing you with the highest quality proofreading service, product support and technologically advanced products. After much consideration, we finally decided to phase out one of our products – Spell Checker (WSC) dialog plugin for CKEditor 4.
Here are a couple of reasons for this.
Low security and limited capabilities
Since we haven't been actively developing the product for several years, only providing hot fixes, WSC dialog plugin for CKEditor 4 has been left far behind the rest of our products. Its current functionality is limited and based on old technology that doesn't meet security requirements.
Features WSC dialog plugin lacks:
Japanese and Chinese languages support;
language auto-detection;
AI-based engine;
customization options.
Fewer active clients
More and more of our clients are migrating to our technically advanced WProofreader. This writing tool supports over 160 languages, is handy and super secure, offers numerous customization options.
This year we've upgraded our product arsenal by releasing a WProofreader browser extension for instant checking emails, docs and messages.
Given the popularity of WProofreader, now we put all our efforts to make it better and better.
We value our relationship with clients and go an extra mile to make the product transition as smooth as possible.
Last product order date – end of 2020
Last product usage date for the existing paying customers – end of 2021
Last product usage date for the free version – end of June 2021
WSC dialog plugin will be available for usage until the end of the billing cycle for Cloud clients. Clients with server-based versions are allowed to use WSC dialog plugin as long as they have the package supporting it. No support or updates for the old version will be provided after the EOL.
Customers currently running this software release on production should start planning their migration to WProofreader or SCAYT plugin for CKEditor 4. Otherwise, WebSpellChecker proofreading services won't be available for them.
Should you have any questions about WSC dialog plugin end of availability or need assistance in understanding alternative options available, please contact us.
Thanks for your support,
WebSpellChecker team