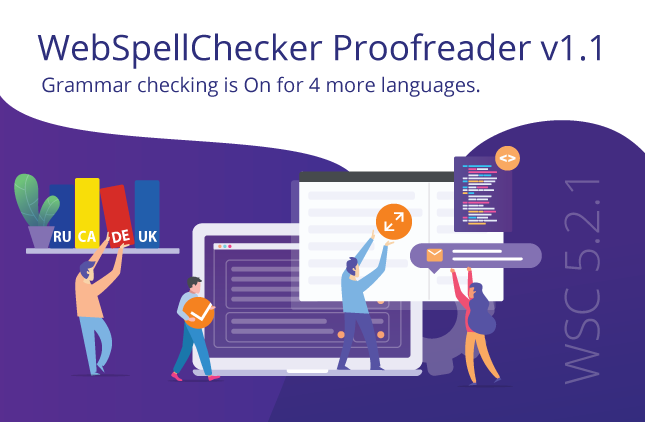 It's been a couple months since we've launched the WebSpellChecker Proofreader, and we just can't stop polishing it! Please see how the Proofreader got better to add up to your users' spell- and grammar experience:
First of all, it got grammar savvier. No more guessing what is the correct way to say "Have you already spent the tip I gave you yesterday?" in Ukrainian, Russian, Catalan, and Swiss German.
The grammar checking for these languages is now available in both Server and Cloud versions.
Secondly, it became comfier with 'maximize/restore' button in a dialog mode. Make yourself a nice cup of tea, make the dialog fullscreen, and dive into pure joy of proofreading with no messenger notifications popping up within eyeshot.
And as a finishing course: we have improved notifications on the UI when working with user dictionary to bring clarity and peace of mind to your application's users.
We hope you enjoy the new Proofreader as much as we do. If you see things which can be done better, we're all ears: support@webspellchecker.net.