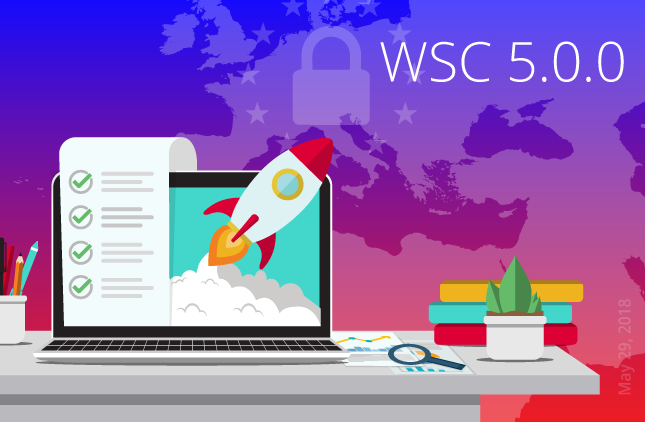 Time flies! Hot summer is underway and we have some exciting updates about what we have launched recently.
1. WebSpellChecker Major Release
It took us almost a year and monumental efforts to bring our major release 5.0.0 to our customers. With this release, we have launched a new application core and integrated a new multi-language grammar engine.
2. Brand New Documentation Portal
We are happy to announce the release of our brand new documentation portal docs.webspellchecker.net. Our main focus is not only on the usability and structure of new documentation but also the content we create and how each of you consumes it.
3. Status Page
At WebSpellChecker, we understand how important it is that our customers stay informed when we experience a critical service disruption or outage occurs. To that end, we are pleased to announce the launch of the WebSpellChecker Status Page. No more waiting in a dark tunnel wondering what's going on.
4. Legal Documents Portal
In light of recent regulations, and updates to our Privacy Policy, Terms of Service and other related documents, we have prepared a separate public portal for all our legal docs.
Keep an eye on the news on our blog. More astonishing news is coming soon.
Kind Regards,
WebSpellChecker Team