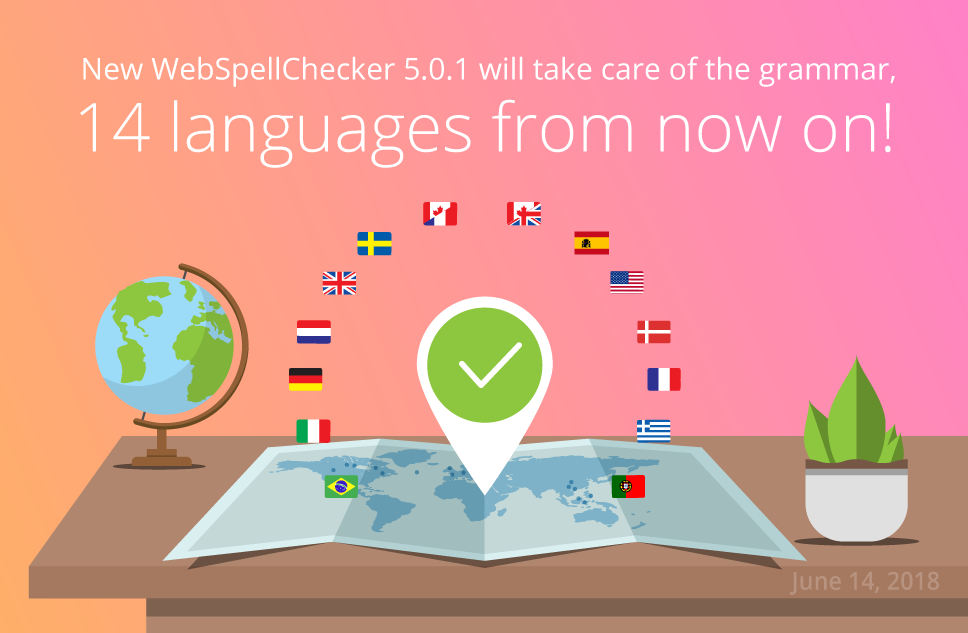 Great news – we've rolled out the grammar checker for 14 languages!
Now the grammar checker is available for American English, British English, Canadian English, Danish, Dutch, Canadian French, French, German, Greek, Italian, Portuguese, Brazilian Portuguese, Spanish, Swedish.
You can get it in the paid versions of the Cloud and Server solutions starting 5.0.1.
If you're ready to get upgraded, just let us know and we'll do the rest.
Kind Regards,
WebSpellChecker Team