Enhancements
1. WebSpellChecker Proofreader v1.1
1.1. 'Maximize/Restore' button in a dialog mode.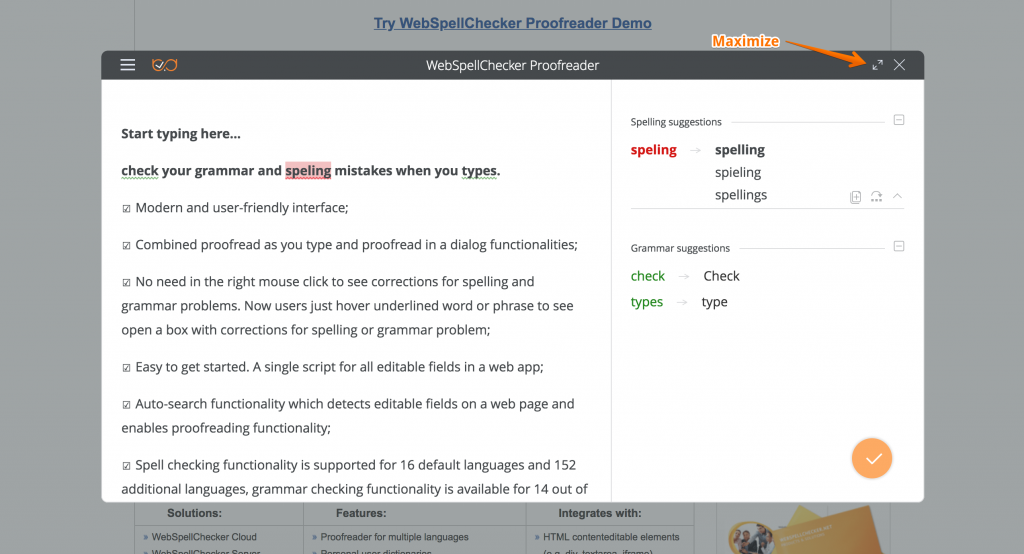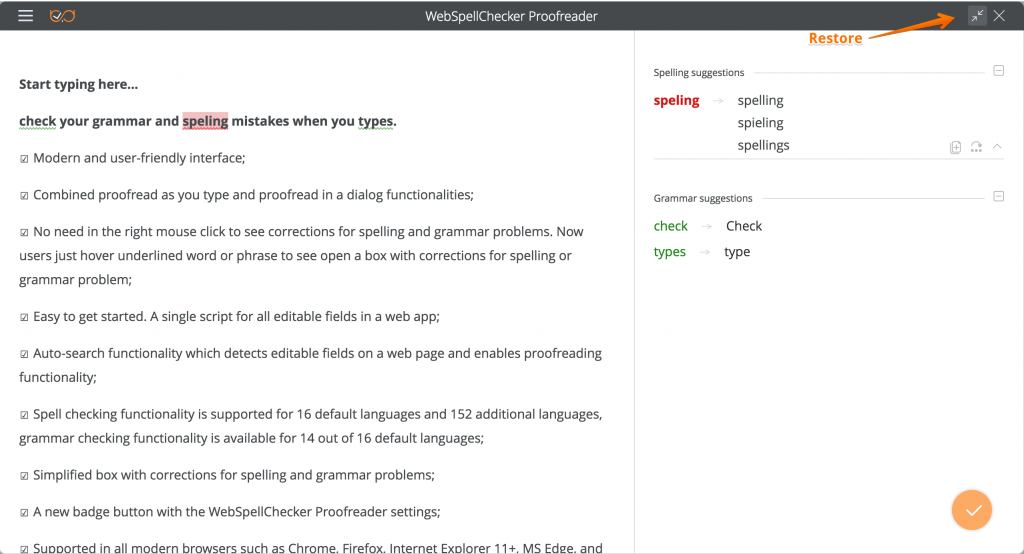 1.2. Improved notifications on the UI when working with user dictionary to bring clarity to your users. Check our video to learn more about notifications and how to use personal user dictionary with WebSpellChecker Proofreader.
Grammar checking for 4 more languages is On
The grammar checking for Ukrainian, Russian, Catalan, and Swiss German languages is now available in both Server and Cloud versions.