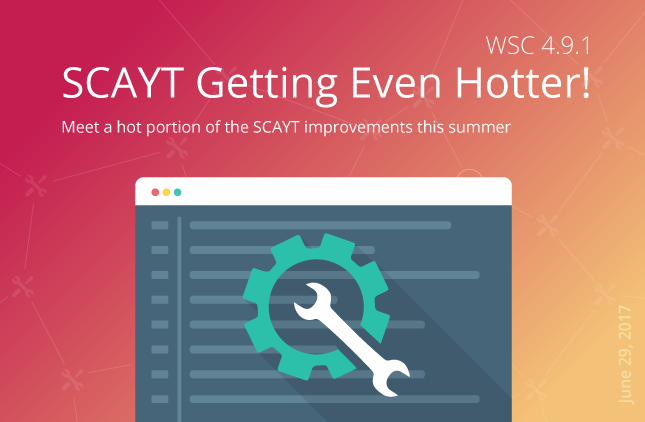 Effective Date: June 29, 2017
Release 4.9.1
This summer is hot for our customers. Thanks to our team's tremendous effort and devotion, the SpellCheckAsYouType (SCAYT) product evolves rapidly.
Keep an eye on the new changes and improvements introduced in SCAYT: explore and enjoy our new modern interface, benefit from the personal dictionary management functionality and be even more accurate with the grammar check as you type feature.
Check SCAYT demo and feel free to contacts us at info@webspellchecker.net for more information!
Sincerely,
WebSpellChecker Team