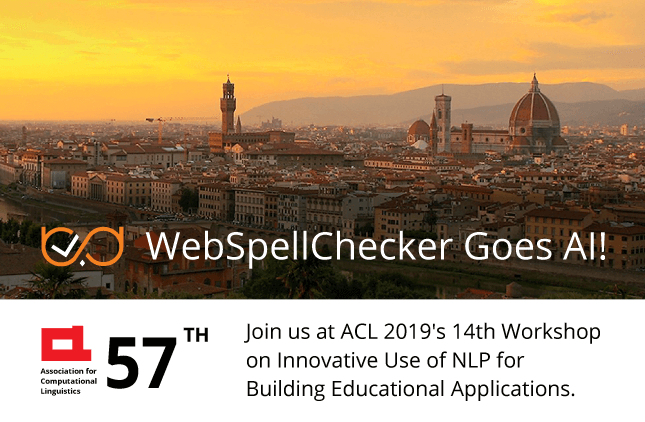 When you start making a great proofreading tool, it takes huge effort to continuously look out for the latest tech trends in the field and implement them into your own solution. 
When you grow proficient enough, you begin experimenting with the newest concepts, like AI, and computational approaches to natural language, creating unknown ways to fulfill your customers' tasks. 
The next step is sharing what you've learned along the way with your peers, and thus making the whole sphere pace faster.
That is why we are honored to collaborate with the Association for Computational Linguistics (ACL) summing up one of the directions of our own research and experience in the paper: Multi-headed Architecture Based on BERT for Grammar Error Correction. 
We will be presenting it on August 2, in ACL 2019 conference's 14th Workshop on Innovative Use of NLP for Building Educational Applications.
Join us for details and live discussion at Poster Session A (14:00–14:45)!