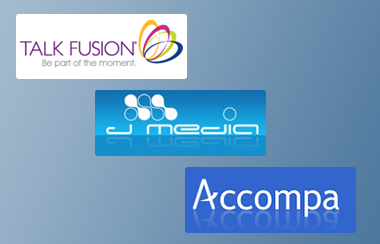 Talk Fusion
Talk Fusion is a rapidly growing company providing an extensive range of high-technology Video Email services. Introduced in 2007, Talk Fusion Video Email Product Packages are marketed person-to-person by Independent Associates in 48 US States and over 80 countries around the world.
J-Media
J-Media is an IT services company based in Cheshire. Company works with a wide range of clients, from business start-ups to global blue-chip giants. They specialize in IT Support, Software Development and Internet Marketing.
Accompa, Inc.
Accompa is a market leader in on-demand requirements management software. Product management, product marketing, project management, program management, and engineering professionals throughout the high-tech industry use their hosted requirement management software. Accompa's requirements software can be used to gather, track and manage product requirements and market requirements over the web, and share up-to-date requirements with a team. Requirements manager software can also be used to automatically generate requirements documents in Word, HTML and PDF formats.